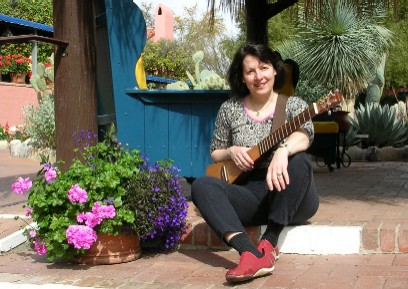 JUDY FREEMAN

A national seminar presenter for BER (Bureau of Education and Research; www.ber.org), she also gives a variety of workshops and speeches at conferences, schools and libraries throughout the world for teachers, librarians, parents, and children. Judy served as a member of the Newbery Committee to select the Newbery Award book for the year 2000 (Bud, Not Buddy by Christopher Paul Curtis) and the 2008 Sibert Committee, to select the most distinguished informational book for children published in 2007 (The Wall: Growing Up Behind the Iron Curtain by Peter Sís). Judy proudly served as a member of the 2014 Caldecott Committee to select the Caldecott Award book for the year 2013 (Locomotive by Brian Floca).

Judy has written more than 400 book reviews and other content for best-selling author James Patterson's spectacular website for parents, librarians, and teachers, and other children's book-loving souls: www.readkiddoread.com Looking for great page-turners to buy for/read to/share with the kids in your life? Want them to be readers for life? Here you go. You'll find book recommendations, annotations, and lists of related titles for books kids-ages birth through teen-will love. Check it out and spread the word.

ReadKiddoRead.com won three awards in 2009:
An A+ designation from Education World: http://www.educationworld.com/awards/2009/r0509-11.shtml


2009 Great Web Sites for Kids, from the American Library Association: www.ala.org/greatsites. Go to: http://www.ala.org/gwstemplate.cfm?section=greatwebsites&template=/cfapps/gws/displaysection.cfm&sec=24 and scroll down the alphabetical list of sites until you read ReadKiddoRead.com.


The First Annual Innovations in Reading Prize from the National Book Foundation for demonstrating "passion, creativity, dedication, and leadership in the service of creating and sustaining a lifelong love of reading." Go to: http://www.nationalbook.org/innovations_in_reading.html#rkr
Judy Freeman is a children's book reviewer for various publications. Check out her "Desperate Librarians" feature in NoveList, EBSCO'S subscription database, to which your school or public library might already subscribe. For the October 2006 Curriculum Connections magazine, she wrote the article "Books Kids Will Sit Still For: Ten Ways to Recognize a Great Read-Aloud" and, for the October, 2007 issue, "10 Reasons to Befriend a Book." You'll find Judy's bi-monthly book book review column, "What's New" in the Curriculum Connection newsletters, which are also archived on SLJ's excellent website. Pull down under "Newsletters" to find them.

Judy's popular "Books Kids Will Sit Still For" series from Libraries Unlimited (http://www.lu.com) now includes Books Kids Will Sit Still For: The Complete Read-Aloud Guide (1990), More Books Kids Will Sit Still For (1995), and Books Kids Will Sit Still For 3 (2006), all of which are indispensable resources for literature-based classrooms and libraries. You can also order all three hardcovers as a 3-volume set and get a nice discount to boot.

Judy's comprehensive handbooks for her celebrated annual conference, "Winners!: A Closer Look at Judy Freeman's Top-Rated Children's Books of the Year," presented each spring throughout New Jersey. Past year's handbooks are available from Libraries Unlimited. An all-new edition comes out every spring to accompany each year's presentation. Each edition of The Winners! Handbook contains Judy's copiously annotated booklists of her 100 best books of the past year, along with scores of useful and fun ideas, activities, worksheets, teacher's guides, Reader's Theater scripts, songs and stories, and a whole chapter of great websites. Consider each of these handbooks to be a yearly update of Books Kids Will Sit Still For 3. One of these days, Judy will find the time to write Books Kids Will Sit Still For 4, but until then, these yearly handbooks are bursting with goodies. "The Winners! Handbook: A Closer Look at Judy Freeman's Top-Rated Children's Books of 2013 was published in Spring, 2014. "The Winners! Handbook: A Closer Look at Judy Freeman's Top-Rated Children's Books of 2011 is available by contacting JudyFreemansWorkshops@gmail.com.

Judy loves to read and talk about books, sure, but she also loved to sing songs and tell stories, like those from her book, Once Upon a Time: Using Storytelling, Creative Drama, and Reader's Theater with Children in Grades K-6 (Libraries Unlimited, 2007), a winner of the Ninth Annual Anne Izard Storytellers' Choice Award in 2009. Take a peek at Judy in action at: www.youtube.com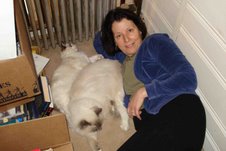 These days, when Judy's not out gallivanting to schools, libraries, and conferences, she's up in the attic of her house in scenic Highland Park, New Jersey. Doing what? Reading children's books, of course, procrastinating; and when deadlines threaten, pounding out book reviews on her trusty Mac, accompanied by her two gargantuan Ragdoll cats, Percy and Ruby, while her husband, Izzy, is downstairs, whipping up coq au vin or osso buco and singing along with Bob Dylan records.